"Nothing Feels Good" Print (Unframed)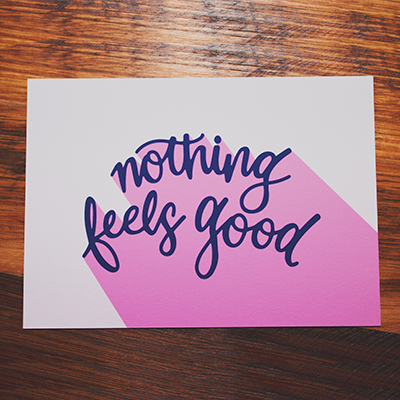 Print size is slightly smaller than A5 (13.5cm x 18cm)
Limited first edition of 60.
Unframed prints are hand numbered 10–60.
Archival Quality Giclée Prints
Hahnemühle 308GSM 100% Cotton Rag
Printed by
Hound & Bone
"Nothing Feels Good" Print (Framed)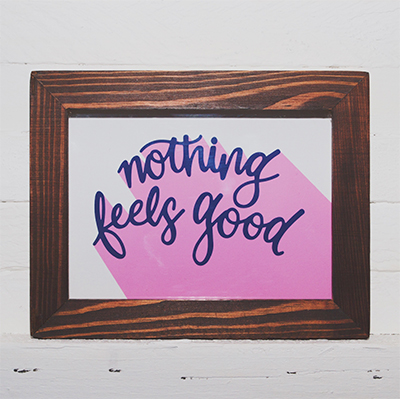 Limited edition of 9 framed prints.
Framed in salvaged hand made hard-wood frames.
Approximately 20cm x 15cm with hanging triangle.
Please note: these frames are hand made and are approximately 45 years old.
This means each frame is unique; from differences in the wood grain to small imperfections.
Archival Quality Giclée Prints
Hahnemühle 308GSM 100% Cotton Rag
Printed by
Hound & Bone